The term "brand" is a powerful word that defines a company's journey. From being just an expression to becoming the product's definition, brand value plays a major role in shaping the company's success.
Confused?
Try to understand this – what's the first product that comes to mind when you say "Coca-Cola?" You got that, right? That is what happens when brand awareness reaches its peak. At that time, the brand did not need any introduction, nor did the product. People identify the brand and the product together!
When your brand reaches a certain level of success and popularity, the potential to grow your business rises exponentially. Consider the example of the "Apple" brand. After gaining success with its brand name, the company got into the process of introducing an array of other products.
When people start trusting your brand, leveraging the brand name for new products becomes easier. You can use various tools, such as social media, email marketing, etc., to raise your brand. In this write-up, we focus on the social media arena for your brand success.
Social Media Tactics to Raise Your Brand
Peruse the sections below to get a better insight into using social media tactics to raise your brand:
1. Focus on social media platforms that your specific audience prefers
Keeping up with all social media platforms has become crucial for brands to sell online. If you want to locate your consumers and your prospective audience via social media marketing, then you should concentrate on the locations where they spend the majority of their time. If you want to make sure that your efforts are manageable, limiting them to one to three sites at most would assist.
Determine where the bulk of your audience is spending their time and focus your efforts on the marketing channels where they are active. There is no right or wrong answer regarding how many profiles you should keep up to date. However, rather than focusing on being everywhere at once, it is vital to make sure that your efforts are long-lasting and constant through proper marketing automation.
2. Understand that visuals are a powerful medium that can be exploited to raise brand awareness
You must include visually appealing content such as photos and videos for your content to stand out in the crowded and competitive social media space. It should come as no surprise that social media is one of the primary use cases for visual material in your marketing plan. That is the reason behind the rising popularity of optimisation of video content.
You may add a basic visual element to your post using royalty-free stock photographs or GIFs. You can also use video-editing tools to create custom images and video content.
3. Induce your audience to share your content
Social sharing is one of the most powerful aspects of this marketing. You communicate with the people in your immediate audience and those in their networks. Sharing is understood as a suggestion extended by a friend, family member, influential person, or peer, which is vital in persuading prospective customers to become paying customers.
People who like reposting tend to hunt for either humorous, values-driven information or create an emotional bond in the postings they share. Remember to offer social sharing options to your blogs, eCommerce shop, and even some email material on email apps like Gmail app so your audience can share straight from those sources.
4. Take advantage of the influencer's audience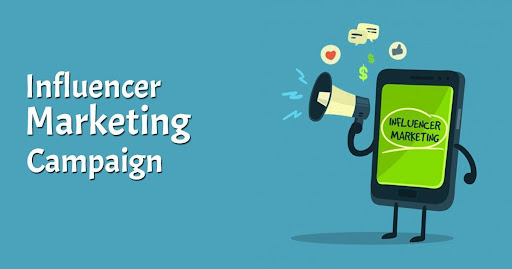 Every sector has its own set of influential people. Even if you don't anticipate it happening, connecting with 'influencers' from non-competing industries may be a fruitful approach to growing your social media following.
These 'influencers' can be thought leaders, bloggers, or industry news websites. The formation of joint venture partnerships may begin with something as simple as the exchange of content. It can progress to encompass financial compensation in the form of affiliate fees or commercial transactions.
Explore an influencer database and make connections with other influencers who have the same audience as you so that you can launch a successful influencer marketing campaign to raise brand awareness.
The degree of difficulty and involvement you choose to bring to these relationships is entirely up to you. Additionally, you should follow influencers or business coaches whose content is relevant to your business to monitor what they publish and gain knowledge from it.
Use a CRM or customer relationships management system, listen to what people talk about and keep an eye on the levels of interaction to figure out what kinds of material are popular with their audiences. Your staff might draw inspiration for new ideas for your business from the popular articles they create.
5. Take advantage of promoted posts and advertising
Regrettably, social media now provides equal opportunities as it previously did. As a result of Facebook, Instagram, and other platforms aggressively limiting the reach of messages to your audience, engagement levels across businesses and accounts have significantly decreased.
To offset this trend, businesses need to invest in digital marketing. The most successful ads seem natural and naturally lead to increased conversions.
6. Prioritise the creation of engaging content
If the content you publish needs to be more compelling, your target audience will gladly scroll past them, and you will not be able to obtain a decent engagement rate.
There are likely many other firms on social media that operate in the same manner as you do. The best way to stand out is by producing entertaining material that will attract your audience's attention. It is also one of the best SEO strategies to increase, boost productivity and improve organic traffic. Even better, since many AI-powered SEO tools already feature SEO optimisation, you can tell the AI to add the type of material your audience appreciates, enhancing your SEO. AI solutions may also provide insights into your content's effectiveness and chances to create more successful content resources.
There are many different approaches to make your postings interesting. You may utilise actual images instead of stock photos, write a brief but intriguing tale, and incorporate client testimonials. Additionally, you can also use exit-intent technology to understand the audience's behaviour and induce them to stay when they are about to leave. Social media marketing tool like RecurPost helps their users with AI-selected best time to post on multiple platforms, which is also the best of free Hootsuite alternatives. These statistics and generalisations may not be appropriate for your social media and commercial objectives.
7. Be responsive on social media platforms
Don't be a dud and depend entirely on social media luck. You must proactively engage with your audience to enhance your brand image. This is hard work, but it does give out great benefits.
Through a barrage of tweets and hashtags, there are potentially hundreds of thousands of individuals who are prepared to hold companies responsible for their faults.
They also provide favourable comments regarding companies with whom they have had positive experiences and do so similarly. You might claim that social media also functions as a platform for customer service, and you would be right in doing so.
As a result, you must keep your ear to the ground and react to input as quickly as possible. Use project management software to help you keep your work streamlined. It demonstrates that your company cares about its followers and is compassionate by catering to their needs in some way.
8. Maintain a uniform brand theme on social media platforms
Your audience will understand the meaning behind your brand based on the brand theme you choose. It is the factor that, over time, impacts how your audience sees your brand.
It is important to avoid giving your customers any reason to be perplexed whenever they visit the social media page associated with your company. Because of this, the topic of your brand should always be constant across all of the information you share on social media sites.
Ensuring that your audience can identify your brand regardless of where they are or what they are doing is one of the primary purposes of building brand awareness. Utilising components of your brand, such as your company's logo, colours, and symbols, throughout your social media channels may play a significant part in increasing the recognition of your brand.
9. Highlight your local community support on social media
At your company, do you host or support activities or projects oriented toward the local community? Posts on your social media sites that feature photographs and videos of your actions should be shared. As per a leadership training program, great leaders inspire, engage, and drive success in their organisations.
People are attracted inexorably to companies that offer something back to the areas in which they operate. It demonstrates that they care about people and that their primary motivation is not to maximise profits. You can also use NPS software to engage customers and enhance brand loyalty.
If your company still needs to be active in events of this kind, think about organising or participating in one. It may be as easy as handing out water bottles to those volunteering their time to clean up the town.
10. Make use of the Live Streaming
The most popular social media trend right now is live-streaming events. It is a function of social media platforms that enables users to record live video streams. You may discover it on social media websites such as Instagram and Facebook.
Live broadcasts allow you to monitor the number of people now viewing your video. Your audience also can post comments at the current moment. You will get even more interaction with your photographs and videos if you take advantage of these benefits. As a result, you should pay attention to this development.
Watch as your company's brand recognition gets a major boost when you use social media live streaming to generate high levels of interaction with your audience. You can even host events with VRI to improve the efficiency of your live-streaming events. Video remote interpreting (VRI) is a type of sign language that allows deaf or hard of hearing people to communicate with a hearing person in the exact location through videoconferencing rather than live, on-site interpreting. VRI can help your company bridge the language barrier in an efficient and cost-effective manner.
Final Words
Social media is a powerful medium to reach your target audience in the 21st century. Use the tactics mentioned in this write-up to raise your brand on social media.