E-commerce industries hold around fifty per cent of the market share
Do you also want to expand your business growth from your startup or medium scale business? Your search ends here. This article will tell you about the top eCommerce business technology trends of 2020.
E-commerce industries hold around fifty per cent of the market share in the global economy. From startups to the eCommerce business giants like Amazon, Alibaba is ruling in the market with their billions of claims. And this COVID outbreak has also been beneficial for this industry. People are accepting this new ordinary world where eCommerce is a unique driving force.
New technologies are helping in achieving that. The Coronavirus has changed everything, and it's expected that customer shopping practice is likely to boom. Even now, the majority of people prefer online shopping to avoid risk exposure.
Surprised? Let me share you the stats.
According to Forbes, eCommerce revenue has reached 129% in the US and Canada, with an increment of 68% from the previous year. The conversion rates have also increased to 8.8%, due to the lockdown period. This quarantine has realised the eCommerce business, and now, it's clear that not having an eCommerce business presence, simply means missing out the severe revenues.
Now let's know the top e-commerce technological trends of 2020:
1. Artificial Intelligence
AI e-commerce applications are increasing conversion rates by 915% due to their personalised shopping recommendation feature.
The use of big data in the E-commerce sector is providing positive impacts. The use of big data, AI in E-commerce is positively impacting customer choices, and the credit goes to its previous purchases, searched products and online browsing habits.
AI provides multiple benefits for E-commerce retailers, including:
A higher number of returning customers
Enable a personalised business email campaign
Improved customer retention and sale
A personalised shopping experience to online shoppers
Much better sales processes
Targeting potential customers
Better and efficient logistics
2. Blockchain – The New Shift
Blockchain, also referred to as "engine of the global economy" and it's on its way to becoming the de facto technology for financial transactions in the world. With the global eCommerce market growth of $135 billion by 2023, the adoption of blockchain technology in the eCommerce sector is essential.
Both eCommerce and Blockchain are all about transactions. Ecommerce depends on them, and the technology blockchain makes the transactions faster, safer, and provides more features to make financial operations more effective.
Blockchains are unique databases, linked with advanced software that connects them to the outer world.
Let's see how it benefits your business:
Acts as a real-time transaction ledger
Simplifies the transaction process
Reduce extra costs in the supply chain system
Supply chain communication
Protects customer identities and offers transparency
3. mCommerce
M-Commerce, also called mobile commerce, is a buzzword of the eCommerce sector. It has changed the ways of approaching customers in eCommerce businesses. With it, users can make a transaction by mobile devices. However, mobile eCommerce apps are taking over the market, getting many customers and boosting substantial profits. Moreover, people also love to shop from their mobile phones.
These days mobile phones are becoming prevalent, people spend more time in mobile browsing, and that's what makes it a best sales generating platform in the eCommerce business.
Advantages of mCommerce in the eCommerce store:
Provides better user experience
Accelerate the buyer's journey
Sends personalised push notifications
Cost reduction
Increases productivity
Attracts new consumers
4. Voice Search
We are now putting one step further in this tech word with voice search that makes our life much more comfortable. Voice-controlled search is coming up in our modern-day world. Devices and software like Google Assistant, Amazon Alexa, Apple's Siri and more good examples of this technology.
What if this leading technology joins the e-commerce platform? It will be a cherry on a cake. Yes, adding a voice search functionality can accelerate your business growth. This new feature will be a game-changer in the market.
See how it benefits the eCommerce business:
Offers personalised shopping experience
Quick and effective when it comes to typing a query
Enables smart shopping
Easy to review
5. Chatbots as Personal Assistants
Chatbots have been in the market for a few years now and due to the usage of neural networks these days. AI-powered chatbots will come in the limelight. It helps in increasing user engagement by providing suitable options. Their estimated growth will reach $1.25 billion in 2025. This year we will see chatbots getting smarter, cheaper and widespread.
For example, Starbucks lets the user's shop products through voice commands with ease. They tell users about the total cost as well as the order's remaining time.
Let's see how using chatbots can benefit your eCommerce business:
It can help to increase abandoned carts recovery.
It creates user curiosity.
It allows reducing response time.
It is well suited to integration with other technologies.
Let's Summarise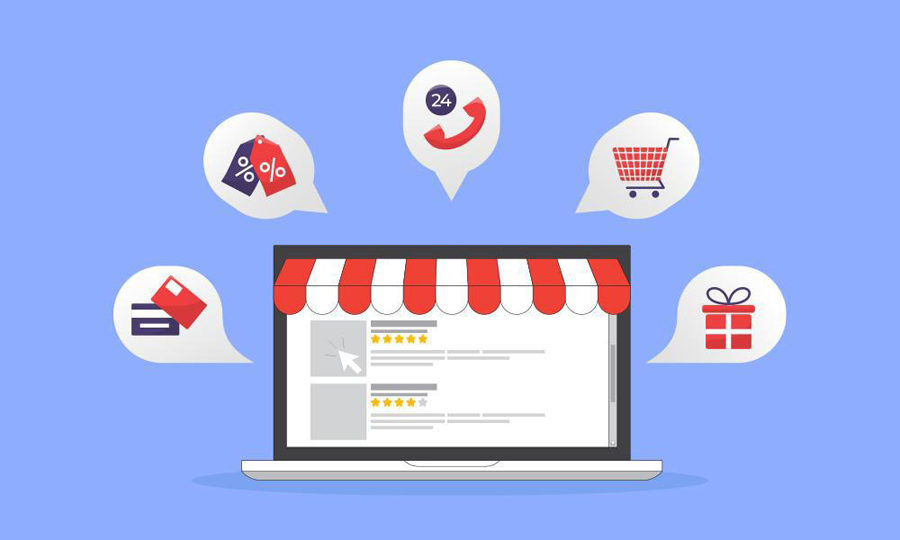 The technological advancements are on its peak, and that's what is giving the eCommerce industries a potential way in fostering its growth. And I must say that COVID 19 outbreak has brought many advancements which were always needed but never expected in such a way. This is the single sector in the IT domain that has experienced significant growth in 2020 due to lockdown. Majority of people today shop online.
By following the above-listed technological trends, you can take your business to the great heights. From artificial intelligence to voice search, all are strong enough to give you an edge in the market and achieve your business goals.
For this, it will be better if you team up with the top ecommerce developers in India. They are tech enthusiasts and know all the tactics of taking your eCommerce business to its peak.
Let me know your feedback and suggestions on these technological trends in the comment section.
Till then stay safe.