So you've recently launched your B2B e-commerce website. That's fantastic news! But what if most of your customers aren't immediately logging in and ordering? Should you immediately close down?
Getting your B2B customers onboard your platform is a tough nut to crack, and you're probably wondering what kind of points do you need to convey to them so that you can influence them to use your new online platform. Keep in mind that a B2B website may not be the right fit for all customers.
In this post, we'll walk you through some of the most helpful tips on how you can get customers aboard, by targeting the right customers.
What is Customer Onboarding?
In its most basic form, customer onboarding is a term used the describe the end-to-end process customers go through when they start using a product of service. It's about supporting your customers as they walk their way through your website for the very first time.
It's vital because first impressions do matter. Your customer's first experience with your site sets the tone for the entire customer relationship. Establishing trust and credibility does take time, especially if its something most of your customers isn't so familiar with. If you can't easily win over your potential customers with a positive first impression, it's quite challenging to succeed.
Creating a hassle-free customer onboarding is vital to your success. However, it doesn't come without challenges. In this post, we've compiled practical tips on how to successfully onboard your customers in your B2B eCommerce site:
The Best Practices for a Successful Customer Onboarding
Now that it's obvious that a smooth customer onboarding is a fantastic tool to boost overall customer satisfaction and revenue, here are the best practices for a successful customer onboarding:
Tip #1: Offer Trial Period
Sometimes, you need to give your users time to familiarise themselves first with the platform before ultimately making a decision. Afterward, you can sign an agreement that users can pay for the services that you offer.
An excellent way to do this is to offer a dynamic trial period. For example, you can reduce your trial period from 30 to 7 days. Then, offer to extend the trial period if the user is active. Doing this helps increase your conversion rates.
Tip #2: Show Off Your Products
One of the most effective ways to ensure a successful customer onboarding is to first set up a demo of your platform to your customers. This demo can either be performed by you or a member of your sales team.
When you walk your customers in your B2B platform, they'll gradually feel more comfortable in exploring your portal especially if they have you (or a member of your team) by their side.
You'll also get to showcase to them each specific feature and function that are useful to them. It's also an excellent way to show your prospects that you understand their unique needs and how your new platform can help them.
During the entire duration of your demo, see to it that the onboarding process teaches your prospects a particular skill. Moreover, ensure that they that they completely understand and they're using the platform to their ultimate benefit.
Tip #3: Educate Your Customers
Merely creating awareness for your customers isn't enough. According to Kenneth Sytian, a website designer from the Philippines, you have to train them on how to utilize the platform. Ideally, you should have an online help desk that's filled with detailed instructions and how-to videos that are easily accessed.
If you have trade shows, your sales team can demonstrate the platform to your prospects and help them with the entire ordering process. You can also educate your buyers with the significant advantages of using a B2B e-commerce platform.
Carefully explain how they can receive the orders more quickly, and enhance the overall order efficiency. Once buyers have the right understanding of how they can use the platform, adoption and constant use will follow.
Tip #4: Give Incentives
So might finally have completed your onboarding process, but how can you make sure that customers will start using your e-commerce platform to place their orders? An excellent way to encourage adoption of your digital orders is to develop incentives for your buyers, helping them to take the plunge in your B2B digital world.
In facilitating adoption, you need to give out incentives. Rewards and discounts such as free shipping within the platform to improve usage upon implementation, encouraging buyers to log-in.
After pre-launching, consider giving users incentives like giving them early access to your products, and other exclusive items to keep them coming back for more. Doing this can encourage the use of your e-commerce platform once the onboarding has been completed.
Tip #5: Be Open to Feedback
Last but certainly not least, you have to be more open to hearing your customer's feedback. The bottom line is that you need to understand your customers' needs and expectations first. By using these insights, you can make relevant changes to your platform to meet these needs.
Utilise email surveys and make calls to collect necessary feedback on your site. By using your customer's feedback, you can create relevant changes to enhance your customer's overall online experience.
Receiving great feedback serves as a verification that your customer's onboarding process is a success. On the occasion that you'll receive bad reviews, you need to act quickly, assess what went wrong, make necessary improvements and iterate.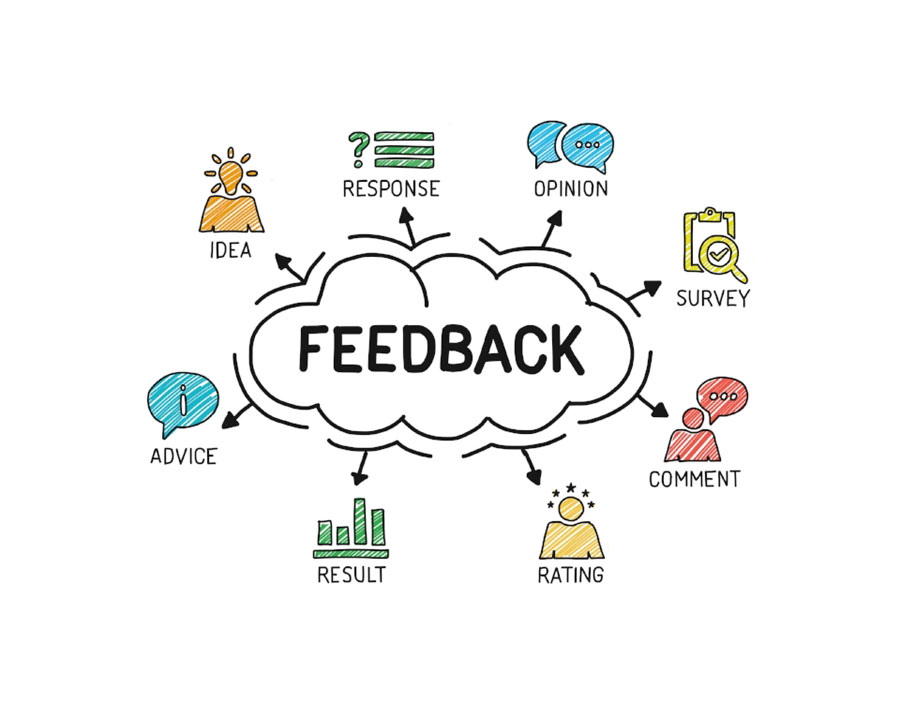 The Bottomline
While most B2B customers are doubtful to integrate a new system in their own business, making a significant impact for them to adopt your platform isn't an impossibility. The more clear and precise how you convey your platform's new features and giving them the results that they crave for, the more convenient it is to influence them in acquiring your new platform.
Onboarding can be a potent tool to increase your sales and build a strong and stable relationship with your customers. If you plan the process right and give the right support your buyers need, then you're already set up for success in the long run.