Just having a website and social media pages isn't enough
Just like all other businesses, startups need to be online. The web is where people browse products and look for company's contact information. Not being there means you'll never catch up with online competitors. However, just having a website and creating social media pages for your business isn't enough. There's much more you need if you want users to actually find you on the web. With that said, let's take a look at six crucial things to build a strong online presence for your startup.
A carefully designed strategy
When running a startup, it's imperative to know what your short-term and long-term goals are. Without them, making the right decisions is almost impossible. When it comes to your online presence, it's important to keep asking yourself how your online efforts are helping you get closer to accomplishing your goals. That way, you're not only building an online presence, but you're doing it strategically to help grow your business even more. A smart thing to do is keep track of your results on the web and make sure you know exactly how you're doing. In case you're struggling to set goals for your startup, making them SMART might help.
Quality content
Right now, the web is all about content. Users can't get enough of it and it's up to professionals, such as yourself, to provide them with more. All you need to do is use your expertise to create content and share it on your website. The more content you come up with, the more people will visit your site and take a look at your products. The best part of it is that you can choose the type of content you want to create. For example, if you're passionate about writing, you can create a blog section on your website and start posting entries. On the other hand, if you feel better in front of the camera, video content is something you just can't go wrong with.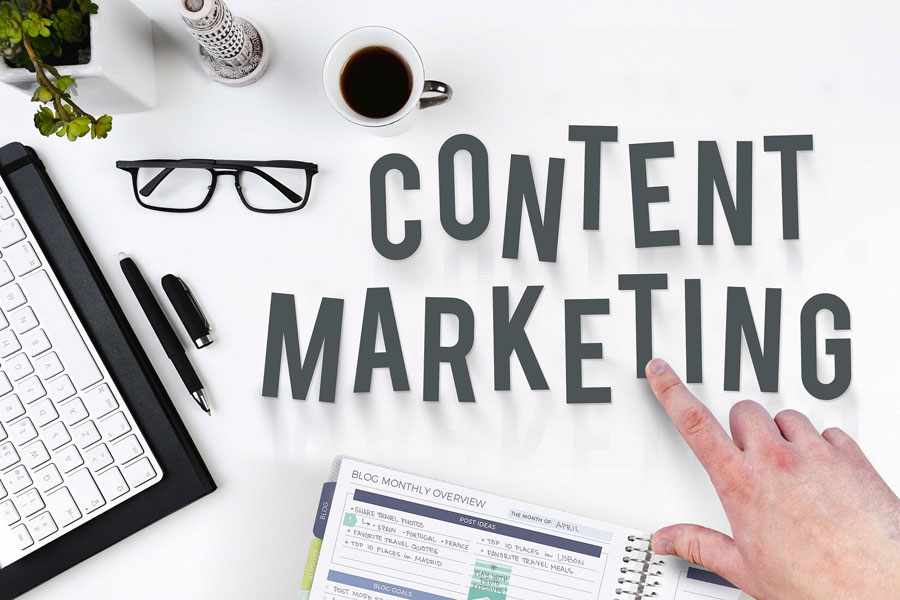 A good SEO ranking
No matter how long you've been in the business world, you had to hear about SEO. There's no point in being online if your site won't show up on the first page of Google search results. To boost your ranking, work with the best SEO experts in your area. For example, if you need reliable SEO on the Gold Coast, there are local professionals you can turn to. They can do all the research for you and propel your ranking. Get everything right and you should see the traffic on your website starting to increase. With the way SEO has been evolving over the last few years, now seems to be the right time to invest in it.
Strong relationships
The best thing about the internet is that it provides us with any type of information we need. Another thing it does is help us connect with other people out there. This is extremely important for startup owners as it gives them a chance to meet other people who're doing the exact same thing. Find other startup owners on the web and you can exchange tips or maybe even come up with deals that help both parties grow their business. If you want to meet other entrepreneurs on the web, being on LinkedIn is a must. Besides creating a page for your business, make sure you also set up your personal page.
A website that keeps growing
Everyone knows that businesses today need a website. However, what many people aren't aware of is that not all websites perform the same. If you want to attract more customers and get your startup noticed, your website needs to evolve every day. In other words, you should keep looking for ways to improve your UX and do everything you can to make users stick around. Your safest bet is to speed up your website by optimising images and opt for the right provider. Another thing you have to do is optimise for mobile devices as most Australians now browse the web using their smartphones.
Effective social media pages
You'd be surprised by how many business owners just set up social media pages for their startups and never come back. Not only that they don't post anything but they also fail to respond to messages they get on Facebook and Instagram. If you want to build a strong online presence, you simply have to make your social media pages as effective as possible. To do this, you need to post stuff on a regular basis and respond to the comments you get in a timely fashion. The best time to post is between 9 am and 12 am during the weekday as that's when most people are logged in.
The bottom line
Building a strong online presence often sounds much easier than it actually is. It's important to keep testing stuff and figure out what works the best for you and your startup. Also, bear in mind that getting noticed online might take some time and it's important to stay patient.
Author Bio
Jacob Wilson is a business consultant, and an organisational psychologist, based in Brisbane. Passionate about marketing, social networks, and business in general. In his spare time, he writes a lot about new business strategies and digital marketing for Bizzmark blog.